Resources for Helping Businesses Through COVID-19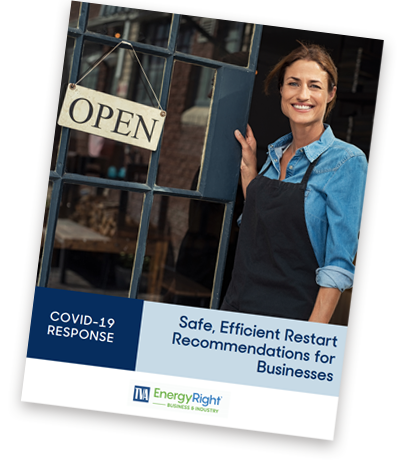 As businesses and organizations across the Valley adjust to the rapidly changing circumstances caused by COVID-19 and the related social distancing measures, safer at home orders and reopening pressures, TVA EnergyRight® has been working to provide valuable information and guidance that can help you modify you business operations, available at this link.
Whether a business is temporarily shutting down facilities or restarting operations, we want to ensure they can protect their energy equipment and maintain healthy working conditions for staff and visitors.
In addition to a newly released Restart Recommendations Guide for Businesses and a directory of funding, gguidance and tax resources that may be available to Valley businesses facing financial challenges, TVA has also created modified operations guides for the following sectors:
K-12 Schools • Institutions of Higher Education • Restaurants • Retailers • Public Assembly Space
We encourage local power companies to share these resources with their customers through social media and other communications channels. To help, we have created a co-brandable social media post accessible in the EnergyRight Marketing Hub under the Social Media collection.
Russellville Electric is pleased to share these resources with our customers. If you have any questions, please call us at (256) 332-3850 or use the form here to send us a message